Real Estate in Vancouver, WA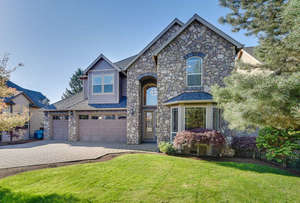 Vancouver Real Estate Market Update – Spring 2018
The Vancouver real estate market in the spring is always crazy!  This year has been a little quieter than last, and that's great news for both buyers and sellers.  Why?  Well, home sellers will in turn almost always be home buyers.  Most people selling their homes need to also find homes to buy.  Being able to sell your home in a timely manner, and also not compete against dozens of other buyers for the home you want to buy – is a win win.  It's more of a typical spring housing market, and that's brought a lot of relief to everyone.  Real estate in Vancouver is always the hottest market in the pacific northwest.  It's centrally located, close to the mountains, Portland, and the beach – while offering no income tax to those who live and work here.  So we have seem a steady flow of home buyers coming from out of state still.  A lot of people escaping the craziness of California, or simply relocating for work.   Vancouver is the ideal location, and the majority of clients I speak with absolutely LOVE it here.
Vancouver Real Estate Inventory Update
Spring real estate in Vancouver, WA are showing even fewer active listings than last year at this same time.  Inventory levels are responsible for driving the demand and pricing that we have been seeing over the past three years.  During the last market bubble, a record number of homes were available on the market – the exact opposite of what we are seeing now.  The good news is that the inventory numbers were up slightly in April from March 2018 – so spring listings have been hitting the market.  We usually hope for a larger bump in inventory than we saw, so inventory levels are still at record lows.  When you are looking for real estate in Vancouver, spring is still the best time as far as inventory goes.  Unfortunately, it's still not enough to encourage sellers to sell.  What we mean by that is if there are no homes to buy, nobody wants to sell.  It's a vicious cycle, and we have had a tough time breaking out of it these past few years.
Clark County Average Home Prices vs. Time On The Market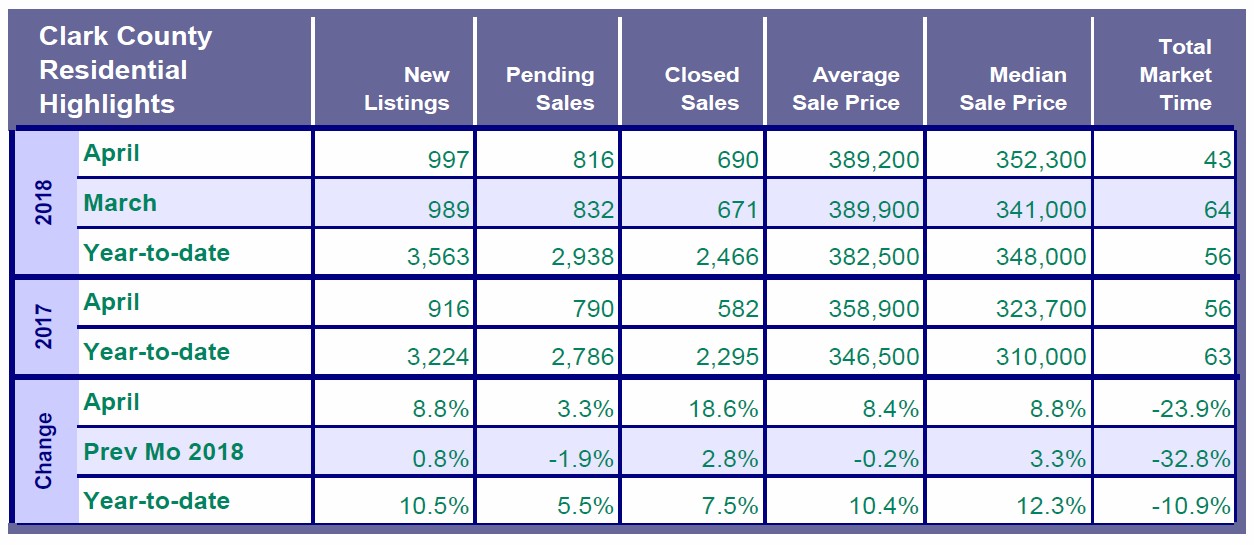 PNW Average Home Sale Price April 2018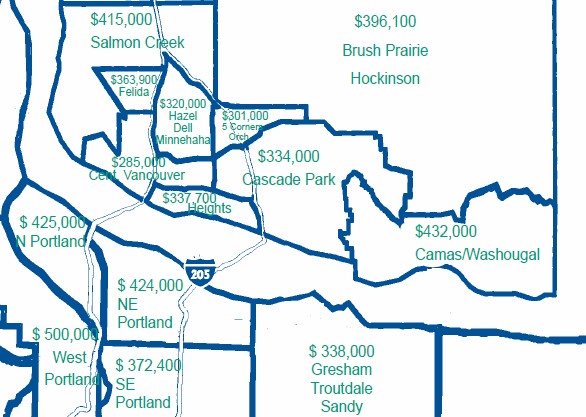 Vancouver Real Estate Summary –
If you are thinking of selling your home in the Portland or Vancouver metro area, it's still a great time to do so!  Buyers want to find a home and settle in before school starts again in the fall, so this is your best chance to market your home to a large audience.  If you are thinking of buying a home, inventory levels are still low – but prices and momentum are starting to stabilize.  Things seem a little less crazy this year over past years, but prices are definitely still rising a little faster than average.  We expect to see things calm down a little as we approach fall and winter of 2018.  Prices should remain strong, but we don't expect to see 8% gains like we have been seeing over the past two years.
Contact our team with any questions you have that were not answered here.  We are always available to help!