Fishers Landing is a very hot real estate market right now in Vancouver, WA.  It's located along highway 14, just east of I-205.  It's central to shopping, dining, and close to the airport – which makes it an ideal living location.  There is a new influx of home-buyers in Vancouver that are moving north from California due to their high cost of living.  Real Estate in Fishers Landing is priced well, the neighborhoods are nice and established, and the homes are typically very well maintained.  Here are a few more reasons we love Fishers Landing. 
1) Great Schools – Union, Shahala, and Illahee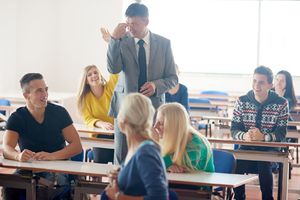 Fishers Landing resides mostly in the Illahee Elementary, Shahala Middle and Union High School boundaries.  All three are top ranking schools in the Vancouver, WA area.  East Fishers Landing is sometimes even in the Camas School district – so no complaints there!  Mountain View and Evergreen High School are also considered great schools.  A large majority of families moving to this area in Vancouver are doing so based on the schools alone.  It's also great for resale!  
[x_clear]
2) Jobs
Whether you plan to work in Vancouver or commute to Portland or Beaverton – Fishers Landing is a great central location.  It's true, if you are commuting in rush-hour to Portland, it's never a quick drive.  But once you get to Highway 14, it's a peaceful and short drive home.  Not to mention you get that beautiful view of Mt. Hood!  The Fishers Landing area hosts a lot of large employers for the area including Hewlett Packard, Sharp Microelectronics, Wafertech, Nautilus and many more!   
[x_clear]
3) Dining and Shopping
Fishers Landing is home to both gourmet dining and casual family dining alike.  Root Restaurant and Bar is one of our team's favorites!  Whether you are craving something eclectic or just the best BLT for lunch, Roots accommodates every style and taste.   Looking for a fun restaurant to take the family to?  Big Al's in Vancouver offers an arcade, bowling, sports bar with giant big-screen TV's and casual dining.  The area also hosts Thai, Japanese, Italian, and Fisher's Landing also has Vancouver's first Chick-fil-A!   There is also no shortage grocery stores whether you are looking for organic or a traditional shopping experience.   
[x_clear]
Want More Information?
If you are looking to relocate to the Fishers Landing area, or just the East Vancouver area in general – we'd love to chat with you.  We can answer questions and even give you a tour if you plan a trip to the area for showings.  We like to drive our clients around the local neighborhoods when we show homes so they get a feel for the area.  Home in Fishers Landing are selling fairly quickly as of May 2017 – so if you see something you like, be sure to contact us right away!  We can answer any questions you may have and setup a showing for you at your soonest convenience.