Just like any other large purchase or investment, a little homework is good before you buy a home.  Whether you are a first time home-buyer, or maybe it's just been a long time since your last home purchase – there are some things you need before you start shopping.  The market is moving rapidly these days, and it's best to hit the ground running.  You don't want to miss out on the perfect home because you were unprepared.  Here is a quick overview of the things you will need to buy a home.  
Let's get started…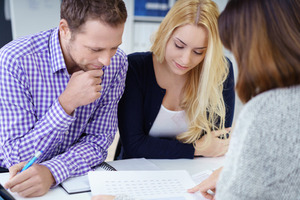 1) A Good Lender and Pre-approval Letter
The Market is moving quickly, and agents often require a pre-approval letter be submitted with your offer.  If there is more than one offer on the home or property, seeing a solid pre-approval letter will strengthen your position.  Also, there is nothing more heartbreaking than a client who falls in love with a home only to find out they don't qualify to purchase it.  It's nice to know exactly what you can afford before you start shopping.  We always suggest people use a local mortgage broker as well.  Mortgage brokers can shop around and get you a better deal than your primary financial institution as well in most cases.   Also, a local broker follows your loan from start to finish, so you always know who to go to with questions.  Some of the big box lenders seem appealing on the surface, but once they approve you and secure your file, you get passed along to much less friendly and available contacts.
2) Cash on Hand
Earnest Money:  Once your offer is accepted, you only have a few days to deposit your Earnest Money for the purchase.  Earnest Money is like your initial down-payment, and is usually around 1% of the sales price.  For a $350,000 house, that would be $3500.00.  Many people are surprised that this money is due so soon, but it helps ensure that you are a serious buyer.  If the transaction fails for any allowed reason (inspection, financing, etc) you get this deposit back in full.  It ensures that you plan to stick around and see your portion of the contract through.
Down Payment:  Those glory days on "zero down" loans are mostly behind us (with the exception of USDA loans).  Down payments vary from loan to loan, but start at 3.5% for FHA buyers.  The average down payment for a conventional mortgage is 20%.
Closing Costs:  Title Insurance, appraisals, recording fees, and lending fees are all part of your closing costs.  These can sometimes be financed into the loan, but you'd need to speak with a lender prior to entering a contract to be sure.  They range from $4000-8000 on average.   In a seller's market, asking for the sellers to pay part of your closing costs is risky and usually results in them selecting a different offer.  So it's good to be prepared to pay those yourself if possible.
Inspection Money:   You will be responsible to pay for a home inspection, sewer inspection, or any other kind of due-diligence inspection you elect to have conducted.   A standard home inspection ranges from $300-500 on average, and must be completed in the first 10 days after acceptance.
HOA Fees:  Purchasing into an HOA neighborhood often includes some fees.  We typically ask the sellers to pay those, however in today's market – they may elect not to.
Moving Expenses:    You'll likely need a moving truck or movers, plus possibly time off work for moving into your new home.
3) A Knowledgeable Real Estate Agent
It's very reassuring to have a good real estate agent by your side when you buy a home.  They buy and sell homes every day!  They know the local neighborhoods, builders, schools and so much more.  The paperwork involved in making offers, responding to inspections, and negotiations can be very overwhelming.  If you are buying a home, you don't pay for the real estate agents time at all.  So it's free representation.  There is really no reason not to have an agent on your side when buying a home.  A large majority of people who begin their home search on their own, end up working with an agent – and they don't regret that decision.  Buying a home with a handshake seems like a wonderful idea on the surface, but when things get heated – it's much better to have two professionals negotiating on your behalf.  That was there is someone looking out for the best interest of both parties individually.   If you were going to invest $400,000 in the stock market, you'd probably also want a professional helping to guide you.
4) Patience
We know that patience is key when you buy a home, but in today's market – it's more important than ever.  If you are shopping in the $350,000 and under price-range, competition is steep!  You may have to write several offers before your is accepted.  We do everything we can as agents to make your offer look as strong as possible, but there is no predicting what the sellers will do when it comes time to review offers.  If your offer is not accepted, we will help you keep searching and we will write offers until you get a home you love!   We stand by our buyers every step of the way!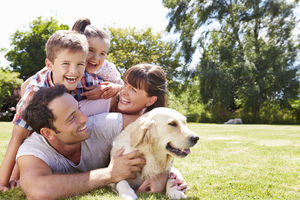 5) Cover Letter
It's nice to include a short letter about yourself or your family when you buy a home.  Some sellers have a dozen offers to choose from, and many times they are very similar.  They don't know anything about the people behind these offers, so it's helpful for them to have a little background on you.  Do not put anything in the letter than is not 100% accurate however.  These letters become part of the contract, and  you can be held accountable later for any misrepresentations made here.  We suggest stating how long you have been at your job, what your hobbies are, and whether or not you have children and pets.  We see sellers choose lower offers all the time because they like the people who are offering slightly less.  People care deeply about their homes, and they like to know that not only are you a qualified and responsible buyer – but that you will love their home as much as they did. 
Let us know when you are ready to start you home search!  We are here to help you every step of the way.