In today's world of advanced technology, you'd think selling your home should be a pretty easily automated service. When Netflix hit the internet, and you could suddenly stream movies and TV for $9.00 a month, cable subscriptions started to fall drastically.  It didn't take very long for people to see the value in the affordable subscription service.  When cell phones came out, people started cutting their land lines within a few short years.  So, why do we still have real estate agents when do-it-yourself programs are so cheap?  The answer is simple… selling a home is difficult!  Below we will outline all of the things a good real estate agent will do for you, and why doing these things yourself can be trickier than you think.
Will You Understand The Paperwork?
Offers will be written on standard state forms.  There is a lot of paperwork involved in each offer, and if you don't read it carefully – you could find yourself in hot water later.  There are definitions in these papers that need to be understood clearly.  For example – if the buyer fails to obtain financing, what happens to their deposit?  If the appraisal comes in lower than the offer price, who is responsible for making up the difference?  If there is something wrong with the title, can you proceed?  What if someone loses their job?  These are all topics that a good real estate agent has dealt with many times.  They can not only advise you, but they likely have experience dealing with the repercussions.  Real estate contracts exists to protect the involved parties of a real estate transaction, but only if it's filled out properly and executed as intended.
There have been several "do it yourself" real estate companies in the past decade or so.  They all gave owners the ability to list their home in the MLS for a flat or nominal fee.  From there on out, you were on your own.  You took your own photos, posted your own signs, booked your own appointments… everything.  Which, most people who want to sell their homes themselves would expect.  However, these "For sale by owner" models did not succeed.  People immediately went back asking for support and guidance.  Actually, most of these companies still exist, but they now also offer "add-on's" to their cheap programs.  In the end, you are paying similar fees as full service brokers.  If you were going to buy stocks, you might start with a web based trading company, and do it yourself.  But, what if you were going to invest $300,000+?  Would you really do that without any professional guidance?  That's where real estate agents become valuable key players.

You Are Emotionally Attached To Your Home
Whether you realize it or not, you are likely emotionally attached to your home.  You chose the neighborhood, house, paint and plants in the front yard.  This is where you had family holidays and birthday parties.  You built that bench in the back yard with your own two hands!  I mean, that must be worth, at least, $100,000 more – right?  Obviously we are kidding, but when it comes to a home – people don't just see it as a piece of property.  It's a place they have come to love.  People almost ALWAYS think their home is worth more than it really is.  As real estate agents, it's never pleasant to give people their estimated home values, because they tend to disagree.  However, as professionals, our reputation depends heavily on getting those numbers right.  We could lie to you, get the listing, and everybody would be happy.  For about 24 hours.  Then things start to crumble and the listing plunges into the "stagnant zone" – where stigma's run wild!
When a house hits the market, those first few days are golden.  You never get those back!  It's the time when everybody will see the listing.  People who have been looking for a similar home will get email notifications, and showings will start to book up quickly.  Unless it's overpriced, under marketed, or poorly photographed.  All of these things will cause people to pass by the listing.  They see it, but it doesn't spark their interest.  That's where the stigma starts to build.  In today's fast moving market, if a home has been on the market for more than a week or two – people start to wonder about it.  "Clearly something is wrong with this one".  They also start to think that if you drop the price several times during the listing.  Getting a home listed properly on those golden first days is KEY to selling it quickly and for top dollar.    You can put that same listing in front of them weeks later, at a brand new price, but they always wonder "what's wrong with it?".
Buyers Want Professional Representation
When you buy anything, it's nice to know someone is there to help.  Buying real estate is no different.  I have clients ask me all the time if I can help them with for sale by owner homes.  The answer is usually yes, but not always.  Many for sale by owner listings clearly state that they will pay a small fee to real estate agents, and work with them.  Others prefer no agents be involved at all.  We will do whatever we can to help our clients – and if that means turning them lose so they can buy the home of their dreams, we will.  But I can say confidently, most buyers will just skip that listing.  They have already made the decision to have professional guidance and support.
In the transactions where for sale by owner homeowners decide they will work with an agent, the agent typically ends up doing the work of two agents for half the pay.  We do this because making our clients happy really is the number one priority.  For sale by owners end up paying a commission to agents, plus their listing fees, photography fees, marketing, open houses etc.  These costs add up quickly.  And, they are doing all the grunt work themselves.  Suddenly it doesn't seem as appealing.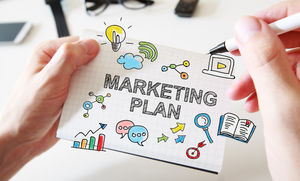 Professional Marketing
When people think of real estate marketing, they think of a sign in the yard and flyers.  However, that's really just the start.  Marketing a property involves knowing the audience and making sure the home land in their direct line of sight.  Single level homes are directed at a very different target audience than rural farms.  Luxury homes are marketed to a very different audience than condos and town houses.  You can't apply the same marketing strategy to every home.   Real estate agents see these postings and closings all day.  They know where to find buyers that match your homes features.
Professional photography is also key in today's market.  A few short years ago, only luxury properties were given that type of royal treatment.  But today, there is no excuse for bad photography.  With the advancement of cameras, and 3D technology – a full service agent can make your home look it's absolute best to all eager buyers.  Real estate photographers are able to use wide angle lenses, so that you can see the entire room in each photo.  A nice upgrade from the days of shower only photos of bathrooms.  We consider professional photography a requirement in today's market.  Without it, you stand out in a very negative way.  We pay for this service for all of our clients – and if it's a flatter option, we also include 3D virtual tours with our standard listing fees.  We know the importance of marketing – both physical and digital.
In Conclusion
A real estate transaction involves a lot of money.  It's one of the largest monetary transactions people engage in.  Whether you are buying or selling, representation is key.  Real estate agents understand the current market, and can give you advice and guidance that you just can't get on your own.  We fully respect sellers who try to sell their homes on their own initially.  It seems like an obvious way to save some money, especially in a sellers market.  But that's not usually the case, and even if they are successful – it may even end up costing them more.  You can't trick people into spending their hard earned money.  The majority of sellers are electing to use full service real estate agents over "for sale by owner" because it's simply the better option.
The majority of our clients are repeat or referral.  Contact us, and let us show you why our reputation is so strong.