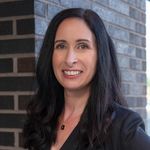 Lisa Marie Stanley
LENDER | MORTGAGE BROKER
A little bit about me...
Selecting a quality lender will make or break your real estate transaction. Not all lenders are created equal, and trust and reputation are key. Lisa Marie is the Branch Manager of the downtown Vancouver branch of Pinnacle Capital Mortgage, a division of Finance of America NMLS #1071. (An equal opportunity lender.)
With over 22 years of experience, Lisa Marie has extensive knowledge in different sectors of mortgage from: owning a contract processing company, training Processors and Loan Originators, working in both wholesale and for brokerages and now being a part of this unique opportunity of owning and running a retail services branch of Pinnacle Capital Mortgage since April of 2009.
Lisa Marie prides herself on being educated in all programs to provide her clients with the highest level of professionalism and knowledge. She educates her clients as well to help them make the right decisions for their mortgage needs. Working with Lisa Marie, you can utilize a variety of lending programs including: Conventional, FHA, VA, USDA, 203k, construction and reverse mortgages in both Oregon and Washington! She is our choice lender because we know that we can count on her to show-up, follow-up and follow through – every time.